Gov. Rick Scott Signs Into Law Changes to Florida Guardianship Process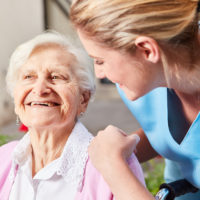 Back in December, we reported that Florida lawmaker, state Sen. Nancy Detert (R-Venice), had introduced a bill that would create greater protections for Florida seniors who had become unable to care for themselves. This month, Governor Rick Scott signed the bill into law. The most significant change introduced by this bill is the creation of a state-wide regulatory body which will monitor guardians, the establishment of training guidelines and background checks, and an extension of these regulations to private guardians, as well.
This new law is in addition to changes in guardianship law enacted last year, which made it a crime to abuse or exploit a senior while serving as a guardian. Florida is now the home of the nation's strongest protections for adult wards of the state.
Some organizations remain concerned that the changes are insufficient to truly protect Florida's seniors from abuse. While these changes may give Florida the country's greatest protections of incapacitated seniors, Florida has a far greater population of senior citizens than any state: 4 million in a statewide population of 20 million, to be exact. Some claim that the law's established budget of $822,000 to pay for six full-time employees to oversee guardians in every county is far too little to do an effective job. Critics cite the fact that Sarasota County alone has one full-time employee to oversee its state-appointed guardians, and that county has a population of only 400,000.
Florida state courts are authorized to appoint guardians over adults falling below an established poverty line who have been proven to lack the physical or mental capacity to care for themselves any longer. Concerns had sprung up across the state of Florida regarding a pattern of abuse among court-appointed guardians entrusted with the well-being of an incapacitated senior. A number of advocacy groups such as Americans Against Abusive Probate Guardianship publicized stories of guardians robbing their wards through the imposition of excessive and unwarranted fees, isolating these seniors from their families to avoid discovery of their theft, and further incapacitating these individuals by overmedicating them to keep them unaware of the theft that was occurring.
If you are seeking assistance in establishing a guardianship over a loved one, or believe a family member's state-appointed guardian may be taking advantage of your incapacitated relative, seek compassionate and knowledgeable legal assistance and answers to your Florida guardianship questions by contacting the West Palm Beach offices of Shalloway & Shalloway, P.A. for a consultation, at 561-686-6200.