Bill Would Bring Change to Florida's Guardianship Law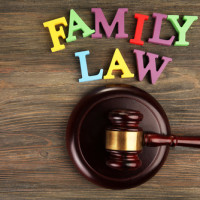 A bill currently under consideration by the Florida State Senate would make important changes in Florida's guardianship law aimed at protecting the elderly from abusive guardians. The changes, introduced by Sen. Nancy Detert of Venice, would put the department of Elder Affairs in charge of certifying and overseeing the booming market of professional guardians, with the ability to punish those guardians who act improperly.
Private professional guardianship has become a big industry in Florida over the past few years. In the past 11 years, the number of registered professional guardians in the state has gone up by some 1800%. These guardians can hold a great deal of power, including the ability to make medical decisions for their charge and to disburse funds from the incapacitated person's accounts. The guardians are often paid handsomely—some making upwards of $100 an hour for their services. Courts can appoint public guardians for individuals unable to care for themselves and without the financial ability to pay a private guardian, but these individuals are monitored much more closely than those in the private sector. An exposé conducted by the Sarasota Herald-Tribune in December of 2014 drew public attention to the phenomenon of abusive and fraudulent professional guardians. The report included the story of one woman who had been forced to pay well over $600,000 in legal fees and the costs of hiring a private guardian after she had been forced into guardianship by a court.
In Palm Beach County alone, the County Clerk and Comptroller reported that over 800 official investigations conducted by the county had uncovered over $4 million in assets from which those under the care of a guardian had been defrauded, robbed, or which had been disbursed for unsubstantiated purposes. Authorities had arrested two individuals pursuant to these investigations. The office now operates the state's only hotline for elder-guardianship fraud to try and combat the pattern of abuse. Currently, there are no official statewide offices tasked with addressing complaints about private guardians, and individual Florida counties offer differing degrees of oversight for guardians.
If you are seeking to protect your loved one from a guardian acting inappropriately, or are in need of qualified and compassionate assistance in obtaining guardianship over an incapacitated family member or loved one, contact West Palm Beach elder law firm Shalloway & Shalloway, P.A. at 561-686-6200.