What Should I Know about the Process to Apply for V.A. Aid and Attendance Benefits?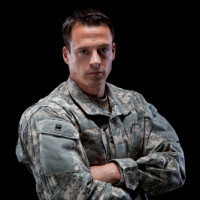 As you may already realize, applying for benefits you deserve through the Department of Veterans Affairs is rarely easy. Applications for Aid & Attendance benefits are no exception. In fact, even when the process goes as planned, applications can take an average of 8 to 10 months to be processed and approved or denied. Make sure you understand the process before starting an application for Aid & Attendance benefits, and speak with an attorney specializing in V.A. benefits to help you with your claim.
Who is eligible for Aid and Attendance benefits?
Aid & Attendance benefits are intended for wartime veterans who have served 90 days of active duty, with at least one day starting or ending during a period of war, or for their surviving spouses. The benefits are designed for veterans who:
*need help with everyday tasks like dressing themselves, bathing, eating, and otherwise getting through the day,
*are housebound,
*are bedridden,
*are in a nursing home because of their mental or physical disability, or
*have very limited vision.
Recipients of these benefits will see their monthly V.A. pension check increase to include coverage of the cost of nursing home or in-home aide care. Eligible applicants should also have roughly $80,000 or under in assets, not including a house or any cars.
What documents do I need in order to apply?
Veterans should be prepared to provide a number of documents with their application, including their discharge papers, marriage certificate, their current social security award letter, proof of any insurance premiums, information regarding all financial assets, a statement from their doctor on their current health, and a list of all doctors or hospitals the applicant has visited in the past year. Other documents, such as records from their nursing home, or a death certificate if the applicant is a surviving spouse, may also be required.
What else should I know about the Aid & Attendance application process?
Different application centers are responsible for reviewing applications submitted from different parts of the country, and, unfortunately, these different processing centers don't always respond the same way to all claims. You may need to supply additional documents to support your application, especially if the application is submitted by someone acting as a fiduciary for the eligible veteran. The V.A. provides a certification to certain attorneys who are experienced in the process of assisting veterans in applying for and obtaining benefits from the V.A. Seeking assistance from an attorney who is V.A.-accredited may help ensure that you receive the benefits you've earned as a result of your military service.
If you are a Florida resident in need of help in applying for government benefits, or in appealing a denial of benefits, contact the knowledgeable, V.A. accredited West Palm Beach attorneys at Shalloway & Shalloway for a consultation, at 561-686-6200.