Vulnerable Florida Residents Now Have Rights to Protection from Guardian Exploitation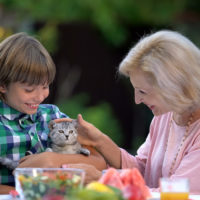 In March of 2018, Florida Gov. Rick Scott signed bill number HB 1059 into law. This law, § 825.1035 of the Florida Statutes, provides for the right to file an injunction for the protection against exploitation of a vulnerable adult, and is intended to provide protection for those under the care of a guardian. Learn more about the protections afforded by the law below, and contact a seasoned West Palm Beach elder law and guardianship attorney with any questions you may have.
Guardianship in Florida
The state of Florida operates a guardianship program which provides court-appointed guardians to adults who need outside support due to age, mental illness, or disability. Individuals under the care of a guardian are known as "wards." Guardians may be charged with such tasks as ensuring that the ward's physical needs are being met or managing the ward's finances. Attorneys may be appointed to provide legal services on behalf of a ward, as well.
Florida law provides that individuals appointed to act as guardians are entitled to receive a "reasonable fee" for the services they provide—fees which can range from $50 per hour to $500 per hour for legal services. These fees are drawn from the ward's own assets. Historically, wards who are dissatisfied with their guardian, or who believe that the guardian may be taking advantage of them financially or otherwise, have faced a difficult and costly fight. Even when a ward is fighting to have their guardianship terminated, the guardian can bill the ward for the costs of contesting this attempt.
New Law Expands Protections to Vulnerable Florida Adults
A new law provides greater protection to vulnerable Florida adults who believe they may be the victims of abuse at the hands of a guardian, whether court-appointed or not. The state has recently enacted a law that allows for vulnerable adults, their guardians, or other concerned persons acting on the vulnerable adult's behalf to request court intervention where a vulnerable person is being exploited. Courts can now enter injunctions that would:
Prevent an exploitive guardian from contacting a ward;

Freeze the assets or lines of credit of a ward to prevent the guardian from taking yet more of these assets; or

Provide other protection from an abusive or exploitive guardian, such as a restraining order.
If you believe that you or someone you love has been the victim of abuse at the hands of a guardian in Florida, learn more about your legal rights by contacting the seasoned, compassionate, and professional West Palm Beach guardianship attorneys Shalloway & Shalloway at 561-686-6200.