Tips for Seniors – Protect Yourself from Elder Financial Abuse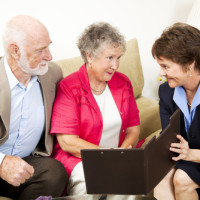 Due to age or disability, you may need assistance in some of your daily living activities. Whether you have someone coming over once or twice a week to help with cooking and cleaning, or if you have a live-in caregiver, having a stranger in your home while you are limited in your mobility can put you at risk for financial abuse. As a Florida Bar Certified Elder Law Attorney, Mark Shalloway knows well how seniors may be at risk for abuse. If you see any of the following signs, you should probably take steps to protect yourself by talking to a trusted friend or family member, or contacting an experienced elder law attorney who can help you:
Valuable items are missing from your home
You see withdrawals from your bank account that you don't remember making
You see charges on your credit card statement that you don't recognize
You get statements from credit card companies or banks regarding accounts that you don't think you opened
You gave someone money to pay your bills, but you still receive unpaid notices from the creditors
You see a name added to your bank account that you did not authorize
You get canceled checks that you don't remember writing, and the signature does not look like yours
Your caregiver is attempting to limit visits or phone calls from friends or family
Many caregivers go into the field because they have a calling to help people in need and are truly wonderful people. Unfortunately, some people go into this field to take advantage of others. Don't be ashamed if you think you are the victim of elder financial abuse. Instead, take action to stop the abuse and protect yourself before your life savings you have worked so hard to acquire are wiped out by fraud or theft. Call Mark Shalloway at 561-686-6200 for help.