The Role of Guardianship In Medicaid Planning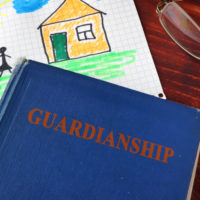 Frequently, families reach out to our office for Medicaid Planning on behalf of an elderly family member who no longer has the requisite capacity to understand and sign the necessary legal documents to create the conditions of eligibility. If the incapacitated person has a Power of Attorney and Heath Care Surrogate Designation, with the appropriate language, the designated agent may be able to assist an Elder Law Attorney in effectuating a Medicaid Plan in place of the principal. However, if these documents do not exist, there is still a legal remedy available.
Families and other interested parties can petition a Court for an Involuntary Guardianship to approve all things necessary or convenient to complete the plan and to apply for Medicaid benefits. Once the proceeding is commenced, the Court will appoint three evaluators, who will visit with the alleged incapacitated person and then render a written opinion on the person's capacity and the scope of the guardianship. The Court may review finances and medical records of the incapacitated person, depending on whether guardianship over person or property or both is sought. The person seeking to become the guardian will require a background check, credit report, and take a certification class. Ultimately, after hearing all the evidence, the Court will determine if a guardian is needed, what powers the guardian will have and who will act as the guardian. 
To effectuate the Medicaid Plan, the Guardianship Court will consider Federal and State Medicaid law and court decisions and the rules, regulations and policies of  HCFA (Health Care Finance Administration), DCF (Department of Children and Families), and AHCA (Agency for Health Care Administration). With the assistance of an Elder Law Attorney and Court approval, the guardian will be able to select options that best suit the ward's circumstances, such as establishing a Qualified Income Trust, setting aside preneed burial funds or hiring a personal care provider.
While guardianship is a vital remedy, clearly it is far better for individuals to be prepared and take the time to execute a Power of Attorney and a Health Care Surrogate Designation. Guardianship cases are expensive and can become contentious between family members, and it is far better to proactively choose your own plan and the agents to implement it.