Study Reveals Further Increases in the Cost of Long-Term Care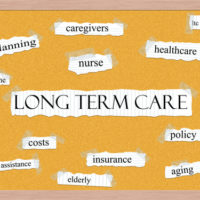 Caring for yourself, your spouse, or your parent as they age can be a pricey endeavor. While you want to ensure the best possible care and highest levels of comfort, it can be difficult to find care that you can trust to adequately meet your loved one's needs while remaining affordable. According to the results of a study recently released by life insurance company Genworth, the cost of long-term care has risen in 2016. Read on for more information about the costs of long-term care for the elderly, and on finding help to plan for these end-of-life expenses.
According to the 2016 edition of the Genworth Cost of Care Survey, the expenses associated with providing nursing care have risen somewhat over 2015 costs. The study reports that, nationwide, the median cost of a private room in a nursing home is $92,378 a year, a 1.25% increase from 2015. For a semi-private room, that cost is pegged at $82,125, marking a 2.27% increase from 2015. In Florida, these costs are even higher, with a private room in a nursing home averaging $100,375 annually, and a semi-private room costing $89,060 a year. While assisted living is more affordable, Florida families can expect to pay $36,540 on average.
It is worth taking note that, while prices themselves have not risen greatly, individuals still do not understand the true expenses involved in long-term nursing care and assisted living. Participants in the Genworth survey underestimated the cost of in-home long-term care by nearly 50% when polled. While around 30% of those polled believed that in-home care would cost less than $417 a month, the true costs of full-time in-home care would likely be around $3,861 a month. Failing to understand the extent of these costs results in many families failing to adequately plan for end-of-life care.
Determining how your family will afford long-term care, either in an assisted living facility, nursing home, or in-home, requires advanced planning and the perspective of someone familiar with all government resources which may be available to you. While Medicaid can serve as an important resource for assistance with long-term care, participation in Medicaid requires meeting stringent income requirements, and involves a five-year look-back period to determine if you've transferred funds or assets in order to meet those requirements. A skilled long-term care planning and asset protection attorney can help you spend down your assets legally and safely, enabling your family to afford necessary end-of-life care and treatment.
If you or someone you love needs assistance with long-term care planning, end-of-life legal documents, or other elder law issues, contact the West Palm Beach elder law attorneys at Shalloway & Shalloway for a consultation, at 561-686-6200.