State of Florida Increases Payments to Long-Term Care Plans as Costs of Care Rise Again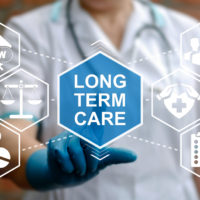 It's wonderful news that the average American lifespan keeps getting longer. These growing lifespans mean, however, that individuals must spend more time considering how they'll afford medical care throughout their long lives. According to a recent survey, we as a nation still aren't dedicating the necessary time to planning for these costs—and the cost of this care continues to rise at a startling rate. 
Each year, the long-term care insurance company Genworth Financial publishes the results of their Costs of Care Survey. The report offers a look at the average costs to seniors and their families of receiving residential long-term care and in-home care, and the amount that the costs have risen in the past year. According to this survey, the cost of a private room in a nursing home is now $8,000 per month on average, or $97,455 per year. This is a 5.5% increase over last year's numbers, and a 50% increase over the rate in 2004. Genworth speculates that, as hospitals have followed a trend of discharging patients faster, these individuals are more likely to enter nursing homes in worse health and needing more care, resulting in higher costs to facilities. The annual median cost of in-home care was the expense that rose the most, with the average cost rising 6.2% to $49,192 per year.
The Genworth report also included the results of a survey of average Americans and their beliefs about long-term care expenses. About 66% of respondents said that they believed that the government would cover part or all of the costs of their long-term care. Unfortunately, it is rarely the case that Medicare will fund nursing home stays, and obtaining help from Medicaid requires careful planning. The president of Genworth, David O'Leary, explained, "Our population is aging, living longer, and not prepared."
Meanwhile, the State of Florida has recently announced that it will be reducing its payments to HMOs and provider-sponsored networks in the Medicare system by 3.7%, but that it will increase payments to managed long-term care plans by 2.4%. The state announced that it would be enrolling an additional 14,300 in the Medicaid long-term care program. About 85% of Medicaid beneficiaries in Florida are enrolled in managed care plans, and nearly 100,000 are in the state's long-term care program. Many Florida seniors are only able to receive critical assistance with long-term care expenses through Medicaid, though receiving these benefits requires careful planning and asset management. A seasoned Florida long-term care planning attorney can help you plan for your senior years and afford the care you or your loved one needs.
If you or your loved one needs assistance in planning for end-of-life care in Florida, contact the experienced, knowledgeable, and seasoned West Palm Beach elder law attorneys at Shalloway & Shalloway for a consultation, at 561-686-6200.