What Can a Special Needs Trust Pay For?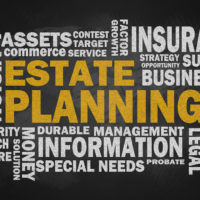 Special needs trusts, also called supplemental needs trusts, are designed to permit a person with disability to receive and retain funds to enhance their quality of life without affecting their eligibility for needs-based public benefits.  Funds in a special needs trust will not prevent a beneficiary from being eligible for Medicaid and Supplemental Security Income (SSI).  Those programs are intended to provide for a person's basic needs such as healthcare, food, clothing, and shelter.  Special needs trusts are intended to supplement those funds, rather than replace them.  Use of special needs trust funds are not without limit, however.  Read on for a discussion of the types of expenses for which special needs trust funds can be used, and contact a West Palm Beach special needs and elder law attorney for more information.
Special Needs Trusts Can Be Used to Pay for a Much Wider Variety of Expenses Than Government Funds
Some people in describing the function of a special needs trust use the analogy of a "parent's pocket" — that is, the funds can be used for the sorts of things that a parent might just reach into their pocket to cover for a dependent.  Broadly, special needs trust funds can be used to pay for things like education, recreation, counseling, and medical treatment beyond the basic necessities of life. 
Special needs trusts might cover, for example:
Medical and dental treatment not otherwise covered

Therapy or rehabilitation services

Training and education

Insurance

Burial expenses

Travel, including for companions

A car

A rideshare membership like Uber or Lyft

A vacation

A home

Starting a business
Some of these things may seem like "luxuries," but the reason for a special needs trust is to allow the beneficiary to keep some funds for expenses that go beyond what is required just to survive.
Special Needs Trusts Should Not Be Used to Duplicate Funding for Expenses Covered by Government Programs
Special needs trusts cannot be used to cover the same things that are already covered by Medicaid or SSI.  For example, if the funds are used for food or shelter, the payments may then count as income and affect eligibility for these programs.  Trustees and beneficiaries should be cautious of regularly using funds to pay for the following items without consulting a special needs attorney:
Cash payouts directly to the beneficiary

Food, groceries, or restaurant meals

Rent or mortgage payments

Property taxes

Homeowners' association dues

Homeowner's insurance (if required by the mortgage)

Utilities like trash, water, power and gas
Some of these items will cause only a partial decrease in SSI benefits.  A special needs attorney can help a beneficiary or trustee determine if any of these payments are worthwhile and outweigh the drawbacks.
If you are in need of a skilled Florida special needs and elder law attorney, contact the seasoned, compassionate, and professional West Palm Beach trust and estates attorneys Shalloway & Shalloway at 561-686-6200.