Special Needs Individuals Have New Savings Option in A.B.L.E. Accounts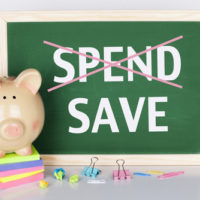 As of June 30, individuals with special needs will have a new option for saving money while remaining eligible for federal benefits such as Social Security Income and Medicare. Qualifying individuals will be able to open accounts designed according to the Achieving a Better Life Experience Act, known as A.B.L.E. accounts.  Whether  an A.B.L.E. account will work for you , or if a special needs trust may be better, is a matter to discuss with your special needs estate planning attorney.
The A.B.L.E. act calls for the creation of individual savings accounts that would afford disabled persons a way to save up to $100,000, tax-free, without being disqualified from receiving Social Security benefits, and imposing no upper limit on savings to remain eligible for Medicare. While the A.B.L.E. act was signed into law in 2014, the law required each state to draft and implement legislation to regulate A.B.L.E. accounts in their own state. Florida was one of the first states to have created the necessary state laws that enable these accounts. Nebraska has announced that, as of June 30, individuals can open A.B.L.E. accounts in their state, making it the first state to make these accounts available.
As a result of the fact that each state is creating their own version of the A.B.L.E. account based on the bare federal guidelines, accounts in each state will offer different advantages to savers. Individuals are not limited to opening accounts only in their home state, but can instead find the account in the state with terms that are best for them.
Individuals who have a disability which developed prior to age 26, and who have "marked and severe functional limitations," will qualify to open an A.B.L.E account. According to the A.B.L.E. act, the funds in these accounts may be used for "qualified disability expenses." Essentially, this is a broad term intended to include any costs which the beneficiary incurs as a result of living with a disability. These can include education and housing costs, transportation costs, money spent on employment training, health care, in-home care, assistive technology, and financial management and administrative help.
If you are in need of assistance with a legal question pertaining to the care or finances of a special needs loved one, contact the experienced West Palm Beach special needs law attorneys at Shalloway & Shalloway for a consultation, at 581-686-6200.