Social Security Payments Increase, but Recipients May Not See Benefit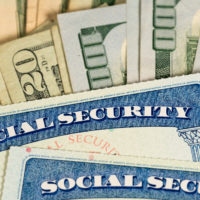 Social Security recipients typically receive a cost of living adjustment each year to the amount of their monthly check. For several years, that adjustment has been either very minor or nonexistent. However, the Social Security Administration announced that it would be providing a more-substantial 2% increase in 2018. Unfortunately, many Social Security beneficiaries have seen little evidence of this increase. Read on to learn more about the increase, and contact an experienced West Palm Beach elder law attorney for help receiving Social Security, Veterans benefits or Medicaid.
Increase calculated based on inflation
The Social Security Administration calculates whether it will provide a cost of living increase based on measures of inflation during the summer months. In order to reach the rate increase indicated for 2018, the federal agency compared the rate of inflation from the summer months of July, August, and September of 2017 to the rate of inflation during those months in 2016. Inflation rose by slightly under 2% during that time, but the SSA rounded the number up to an even 2%. For most recipients, this amounts to an additional $25 or $30 per month. This is the most substantial increase that Social Security recipients have seen since 2012.
However, most Social Security recipients won't see even that modest increase to their monthly checks. Social Security beneficiaries who are on Medicare have their Part B insurance premiums deducted from their Social Security checks automatically by the government. When Medicare premiums go up, Social Security check amounts go down. If you're on Medicare, you probably know that the baseline premium for Medicare Part B didn't increase for 2018. Nevertheless, it is a rise in premiums that is causing the reduction in Social Security checks.
Hold harmless provision results in reduction in amount of checks
The federal government uses what is known as a "hold harmless provision" to protect seniors from sharp increases in the cost of Medicare benefits. This provision allows for increased costs for medical care to be deferred when the amount of Social Security benefits doesn't increase as much or more than the increased cost of Part B premiums. However, Medicare will collect the increased amount of premiums once the amount of Social Security benefits increases. In 2016, there was no Social Security cost of living adjustment, but the cost of Part B premiums went up by nearly $17 per month. Thanks to the large cost of living adjustment for 2018, this amount is now being deducted from Social Security checks. Seniors who need help affording medical treatments or residential care should speak with a seasoned Florida elder law and Medicaid planning attorney for assistance.
If you or someone you love has questions about long-term care insurance, end-of-life care, VA benefits, or Medicaid asset protection, contact the dedicated and knowledgeable West Palm Beach elder law attorneys at Shalloway & Shalloway for a consultation, at 561-686-6200.