Shalloway & Shalloway Presents to Fort Stewart JAG Corps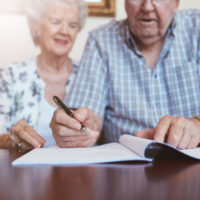 Shalloway & Shalloway recently presented to Fort Stewart Judge Advocate General (JAG) Corps on behalf of Stetson Law School. The presentation topics included elder law, special needs care and estate planning. Mark Shalloway, President of Shalloway & Shalloway, was one of the main speakers at this pro bono event.
The talks were well-received by the JAG Corps team.
Shalloway & Shalloway is proud to offer pro bono services to members of our military. You can read more about this event on The Sophia News.