4 Life Events That May Prompt Revision to Your Estate Plan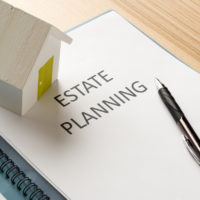 Creating your estate plan is not a one-time event. Your last will or trusts should be reviewed regularly to ensure that your property will go to those you care about most. Aside from regular updates every few years, there are certain life events that should prompt you to revise your estate plan. Learn more below, and contact an experienced Florida estate planning attorney for more information.
Major Life Events that Should Prompt Review of Estate Plan
       1. Divorce
Separating from a spouse should prompt you to review your estate plan immediately. You will likely want to change the primary beneficiary on your life insurance policy, trusts, and bank accounts, as well as your will itself. Additionally, after your property is divided between yourself and your spouse, the property contained in your estate will also change, requiring you to remove gifts of property you no longer own and reallocate what property and accounts remain among your heirs. Conversely, a new marriage should also prompt you to re-draft your estate planning documents.
       2. Birth
The birth of a child, grandchild, or other potential heir is also an important time to review your estate plan. Not only will you want to ensure that the child receives a portion of your property, but you may wish to create a trust that helps them to pay for college, or leave a larger gift to the parent of the newly-born child to help with childrearing expenses.
       3. Death
The passing of a loved one is another event that will change the distribution of your personal property. The death of a family member, spouse, or other loved one who stood to receive a gift in your will might mean that you will want to give that gift to a different heir or name the deceased person's child or spouse as the heir. A death could also mean that you need to select a new personal representative or executor to your estate, or a new person to hold power of attorney should you become incapacitated.
    4. Relocating to a new state
Each state has its own laws on how wills and estate plans are handled after a death. Have an attorney in your new state of residence review your will to ensure that it's valid in that state. A move often means that you have sold property and purchased a new home in the new state. Buying or selling large property or real estate is another good reason to update your will.
If you're in need of estate planning services or other elder law issues in Florida, get help from the dedicated and experienced West Palm Beach elder law attorneys at Shalloway & Shalloway by calling 561-686-6200.