New Federal Rules Offer Expanded Protections and Rights to Nursing Home Residents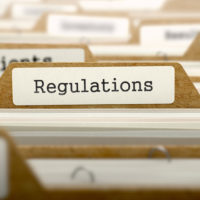 There are few populations as vulnerable to abuse and mistreatment as an elderly resident of a long-term care facility or nursing home. Fortunately, the federal Department of Health and Human Services (HHS) has recently begun a multi-phase introduction of new rules which will expand the rights of residents in assisted living facilities while also offering greater protection from abuse.
The new rules are the result of an extensive drafting and comment period conducted by HHS, which considered just under 10,000 comments made by members of the public on a proposed set of rules. The rules cover a wide array of topics and represent the most sweeping changes to the federal rules on nursing homes made in the last 25 years. We've previously discussed one of these changes already: the rule against requiring nursing home residents to arbitrate their claims of negligence or malpractice instead of allowing them to file a lawsuit in court against the facility. The industry group representing nursing homes objected strongly to this rule and has filed a lawsuit against the government, arguing that the rule is outside of the scope of what HHS can regulate. As a result, this rule is on hold until courts can consider whether or not the rule is permissible.
That rule aside, many other important changes to the rights of nursing home residents are now in effect, including:
More comfort in personal accommodations: Residents of nursing homes now have the right to select their own roommates, including a same-sex partner or sibling. Additionally, residents may now have visitors whenever they choose, so long as the timing of the visit does not somehow impose on another resident's rights. Residents may now also request a snack or meal outside of scheduled or traditional meal times.
Expanded protections against abuse: The definition of "abuse" will now include financial exploitation. Additionally, nursing homes will no longer be able to hire licensed professional staff who have previously been disciplined for an instance of abuse, mistreatment, neglect, or financial exploitation.
Improved protection against involuntary discharges: Residents who are being threatened with discharge for failure to pay may no longer be discharged if they have a pending application for Medicaid or another type of insurance. Additionally, residents who are appealing their discharge cannot be removed until their appeal has been considered. The Florida long-term care ombudsman will be notified as soon as a nursing home performs an involuntary discharge, to provide them an opportunity to review the discharge immediately.
If you believe your rights as a nursing home resident have been ignored, or if you need assistance with long-term care planning needs, contact the effective, dedicated, and knowledgeable West Palm Beach elder law attorneys at Shalloway & Shalloway for a consultation, at 561-686-6200.