Medicare has Provided Adequate Medical Care for over Fifty Years But Could be Improved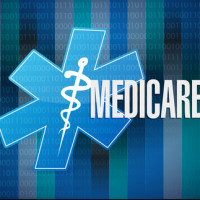 Medicare has provided enhanced medical care to the retirement age population for more than fifty years.  Nonetheless, there are needs for improvement of the program.
The one outstanding aspect of Medicare that is in greatest need of improvement is home care. Medi-care has provided home care on a limited basis.  In 1998, the home care program took some legislative hits with the reforms that accompanied the Balanced Budget Act of 1997.  These alterations to the ori-ginal program included the Medicare Advantage part of the program, or Part "C".  The revisions to the the Balanced Budget Act were designed to balance the Federal budget, not to improve healthcare. 
Home care is the method of long term care most preferred by retirees.  Most people prefer to stay "at home," wherever their domicile may be.  Home care is less expensive than care given in an Assisted Living Facility (ALF) or a Skilled Nursing Home (SNF). 
The Federal government is fearful that if home care is provided as an alternative to institutional care, most people will want it.  There is wide-spread reluctance to apply for government aid for nursing home costs.  However, it seems likely that if more funding was available for home care, there would be a great increase in demand for home care.  If a much greater number of retirees demanded home care under the Medicare program, the increase would more than offset any savings achieved by not having persons  living in ALF's or SNT's.
A greater amount of funding must be found to provide for much greater numbers of those wanting home care.  This might be achieved through both public and private funding sources.  The Medicare program should play a prominent part in the funding of long term home care.
A prominent development in Medicare is the slowdown in spending.  The Congressional Budget Office cites Medicare spending in 2015 as $1,200 lower per person than had been expected in 2010, soon after the Affordabe Care Act (ACA), the so-called "ObamaCare," became law.  The ACA included reductions in Medicare payments to plans and providers .   It also introduced delivery system reforms that aimed to improve  efficiency and reduce costs. 
By 2019, Medicare spending per person is projected to be more than $2,400 less, per person, than was expected following the passage of the ACA,
Eighty percent of retirees receive home care.  Living in ALF's or SNF's was much more common at older ages in 2010 when the ACA was passed.   At that time, approximately one in eight people, about 13 per-cent, 85 years old and older, were living in in ALF's and SNF's.  This compares with one percent of people ages 65 to 74 years old.  Almost three-quarters of residents of ALF's and SNF's are women.
One recent study showed that less than eight percent of Americans have insurance for long term care (LTC). Many people cannot afford LTC insurance.  You have to be "healthy enough and wealthy enough."