Medicare as Opposed to Medicaid Benefits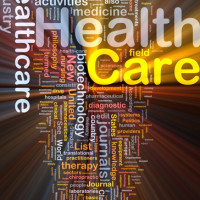 Medicare, the Federal program for which most retirement-age citizens enroll is intended for short-term care.  "Short term" is a maximum of 100 days.  Benefits taper-off substantially after the first 30 days.  Medicare Part B, for doctors, pays only eighty percent of those costs.  Medicare enrollees must pay the remaining twenty percent. 
The costs of healthcare for people enrolled in Medicare go up dramatically in the last year of a person's life.  The primary cause is hospital services, especially in the last three months of a patient's life. Medicare pays sixty-four percent of health care payments for those enrolled, in their last year of life. 
Twenty-eight percent of Medicare payments are for the last year of a patient's life.  Heath care spending for the last year of life is almost five times as much as payments for services not in the last year of life.
In the last month of life, Medicare payments are twenty times as high as average monthly payments for those who are enrolled who are not in their last year of life. The average monthly health payments for a Medicare beneficiary are about $638.00.  Of that, Medicare pays $325.00. 
For a Medicare beneficiary in the last year of life, the payment is $8,139.  On average, Medicare pays $6,620.  Average health care payments for the last year of a Medicare beneficiary's life are about $35,516.
The Medicaid program is for long term care, for as long as the Medicaid-enrolled person may need services.  Prior to qualifying for long term care benefits under the Medicaid program, seventy-eight percent of retired adults are receiving care from relatives and friends.  Long term care provided by relatives and friends takes an unfortunate toll on those care givers.  In fact, sixty percent of caregivers expire before the persons that they are taking care of.  This is extreme "care giver burn-out."
Board Certified Elder Law Attorneys are the best source of information about qualifying for Medicaid.
There are three locations for a person to receive long term care benefits under the Medicaid program, at home, in an Assisted Living Facility (ALF) or in a nursing home, the latter are also known as a Skilled Nursing Facility (SNF). 
Medicaid provides long term care (LTC) needed to assist people with the activities of daily life (ADL's).  The Activities of Daily Living as they are recognized by the legal and medical communities are: Dressing, Bathing, Feeding, Toileting and Transferring.  If a person needs assistance with two or more of the five ADL's, they may be prime candidates for applying for long term care through the Medicaid program. 
The costs of long term care are simply beyond the resources of most people of retirement age.  Even though most people prefer to stay at home in their retirement and get assistance from local home health care agencies, long term care budgets are are primarily targeted for institutional-level of care,    in ALF's or SNF's.
The cost of home health aide services nationally is $20.00 per hour.  The cost range for care at Assisted living facilities in Palm Beach County is between $3,000 and $7,000 per month.  The cost range for care at a Skilled Nursing Facility in Palm Beach County is $8,000 to $12,000 per month, month after month after month.