Medicaid Institutionalized Care Program (ICP)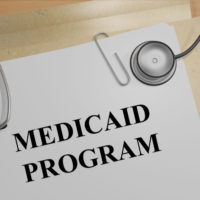 Florida's Medicaid Institutionalized Care Program (ICP) provides nursing home and other long-term care assistance for persons who meet financial and medical eligibility requirements. A basic chart published in January and July each year shows the program's current asset and income limits.
Florida began "privatizing" its Medicaid long-term care programs, including Home and Community Based Services waiver programs (HCBS) in 2011. All Medicaid programs that provide benefits for nursing home care, assistance with the cost of care in assisted living facilities, or services and supplies for home based care, now fall under the Statewide Medicaid Managed Care program.
In Florida, the Medicaid Institutionalized Care Program (ICP) is administered by the Florida Agency for Health Care Administration, while eligibility for the program is determined by the Florida Department of Children and Families.
Unlike Medicare, most of us are unfamiliar with the Medicaid program. As a "needs based" program, Medicaid eligibility is based on the need for assistance as determined by the individual's medical and financial situation.  The applicant must meet medical, financial, and residential requirements before benefits will be received.
But beyond knowledge of the then current black-letter rules and limit amounts of the Medicaid ICP Program, the impact of all of the applicant/patient's assets, income, prior transfers to family and other, home and home value, debts, long term care insurance, and family needs, must be considered prior to filing for Medicaid ICP enrollment.
Qualified beneficiaries will then receive financial assistance to help pay for the cost of nursing home care or a related program as well as other medically related needs. Note that Medicaid does not pay the entire cost of care. The person receiving benefits must contribute an amount based on his/her monthly income. This amount is referred to as "Patient Responsibility". Medicaid pays the nursing home, managed care company, or other provider for the remaining expense.
Even though the Medicaid program has strict financial limits, there are time tested strategies that can be used to restructure the family's financial situation to qualify for Medicaid benefits. Through this restructuring process, assets can be preserved to enhance the patient's care and preserve income and assets for the spouse and/or family members.
To learn more, please contact Shalloway and Shalloway, P.A. for a consultation.