Including Digital Assets in Your Estate Plan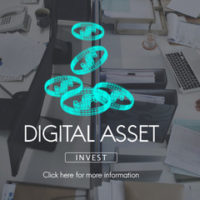 More and more of our lives take place not in the physical world, but in the digital world. We store important personal and financial information on our computers or in the cloud. We save photos and videos digitally, or post them on social media sites, without ever creating a physical copy. We pay bills online without ever receiving paper statements in the mail, and we even have bank accounts that lack a physical location. In this digital era, it becomes more important than ever to ensure that our heirs can access this information after we pass, but when creating an estate plan, this information is often overlooked. Learn more about the importance of including access to digital assets in your estate plan below, and contact a West Palm Beach estate planning and elder law attorney for more information.
Florida laws allow designated representatives to access digital information and communications
After a death, the digital life of the deceased will live on long after. It is important that someone be able to pay any outstanding bills, check for any emails that require action and close any digital subscriptions that may have existed. Florida's legislature has recognized the importance of ensuring that an appointed person has access to a deceased person's digital life by passing the Florida Fiduciary Access to Digital Assets Act. This law grants someone with fiduciary responsibilities the legal right to access digital assets and electronic communications just as they would be able to access other assets and means of communication.
However, just because someone has been named executor of an estate, they are not granted automatic access to this information. The creator of the will must give explicit consent to their chosen fiduciary to access this digital information after they pass. They can also designate someone to act as a fiduciary if they lose the capacity to manage their affairs before they pass.
What should you do to ensure your heirs can access your digital life?
In order to ensure your digital assets are effectively managed after you pass, be sure to create an inventory of every online account you have. This can include online access for paying utility and credit card bills, social media accounts, bank log-in information, email accounts, photo sharing or cloud storage accounts, and subscriptions such as Netflix and HBOGo. Include not only usernames and passwords, but also answers to secret questions.
When you create this catalog of usernames and passwords, ensure that this list is itself highly protected. Some people choose to use a password manager such as 1Password, Dashlane, or LastPass to store this information. Others store the information in a password-protected document on their computer. Whatever you choose, be sure that your attorney or fiduciary has the password or other information needed to access the master list of passwords. Be sure to update your will to include the fact that you consent to your chosen executor having access to this information.
If you need help updating your Florida will or estate plan, contact the seasoned and effective West Palm Beach estate planning and elder law attorneys at Shalloway & Shalloway at 561-686-6200.