Important Guardianship Terms to Know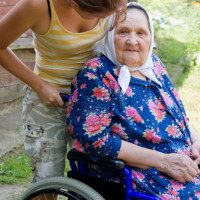 You may have noticed as you have gotten older that you need help managing your affairs, and you have decided to get some assistance while you are still in charge and can make arrangements the way you want them. Or perhaps you have noticed a parent in decline and feel the time has come for legal intervention to protect them. For whatever reason you may be considering a guardianship in Florida, odds are that the more you look into the subject on your own, the more you find yourself confronted with a bewildering array of terms you do not understand. See below for a short list of some of the unfamiliar terms you are likely to encounter, along with a brief description of what each one means.
Guardian of the Person – Has the authority to exercise those rights which have been removed from the ward and delegated to the guardian, such as the right to consent to medical treatment, to enter into contracts for the ward, and to determine the ward's residence
Guardian of the Property – Has the authority to exercise rights over the ward's property which have been removed from the ward and delegated to the guardian, but may not sell, transfer, mortgage or donate property without prior court approval
Guardian of the Person and Property – Responsible to make decisions regarding the ward's personal and property rights
Limited Guardian – Has the authority to exercise certain rights of the ward
Plenary Guardian – Has the authority to exercise all of the rights of the ward which may be legally delegated to another person
Public Guardianship – If a willing and qualified family member or friend is not available to serve as guardian, a public guardian will fulfill that role
Veterans' Guardianship – If the Veterans Administration determines that a person who receives VA benefits (pension, compensation insurance) is incapacitated, the VA will require a guardian with authority to oversee VA benefits as well as any property purchased with VA funds
Voluntary Guardianship – By choosing a voluntary guardianship, you get to appoint a person of your own choosing to act as your guardian without a judicial declaration (adjudication) of incapacity
Emergency Temporary Guardian – Appointed after a petition is filed if the person is in imminent danger or if the person's property is in danger of being lost unless immediate action is taken
For advice and representation in Florida guardianship matters, call Shalloway & Shalloway PA in West Palm Beach at 561-686-6200.