How Medicaid Planning Can Supplement or Replace Long-Term-Care Insurance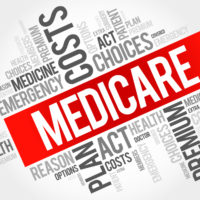 Unless you are healthy enough to be deemed insurable and can afford premiums for over 20 years, a LTC Policy is not always the most affordable way to finance care.
A LTC policy may be a wonderful tactic to stem the cost and play a role along with Medicaid planning.  However, seniors often express the seven 7 problems listed below. As a result, you may add Medicaid Planning to provide gap or primary coverage to your LTC Policy. This may freeze, reduce, or eliminate your costs in LTC policy premiums:
1. I don't have a LTC policy, and I can't afford it. Studies show I will likely pay $40,000 to $100,000
in premiums over 20 years until I file a claim to start coverage (if I file a claim at all and not die of a heart attack before, as an example.)
2. I can't get a LTC policy because I'm too sick and considered uninsurable.
3. My policy only pays for nursing home coverage and I only need at-home aides or assisted living.
4. My policy doesn't pay enough: Only $200/day and care is costing $300/day.
5. What do I do when my LTC policy runs out? It's good for 3 or 5 years and I'm using it up.
6. What if they raise my premiums and I can't afford it? I'll have to drop it and it will lapse.
7. What if the LTC Company goes bankrupt, as Conseco and Penn Treaty did, or stops writing LTC policies to individuals and only sells group LTC Policies, as Met Life did?
How Can Medicaid Help?
Medicaid can pay for care in three places:
1. Free home aids up to 5 hours a day
For example Sally the aide comes in the morning from 7am to 9am to help Betty dress, bathe, eat, toilet, and take pills, then returns at 5pm to repeat, and leaves a 8pm. Medicaid will also pay for optional adult day care, diapers, prescriptions, medical transportation, physical and occupational therapy, and more. You can add or hire more hours a day to this on your own if you need.
2. Care at the assisted living facility.
You pay for room and board (rent and food); Medicaid will pay the care portion of the monthly bill. For example, if the assisted living costs $3,200 a month, Medicaid will pay $1,200 for care, and you pay $2,000 for rent for the apartment and food for the month.
3. Medicaid Pays the entire nursing home bill after your personal monthly income copay.
Your share of cost in a nursing home is never more than your personal monthly income. For instance if the nursing home costs $10,000 a month private pay, and you only have a social security check of $1,000, you only pay about that, or slightly less. If you are married, your spouse may be entitled to keep a portion of your income for his or her own living expenses lowering your care costs even more.
The goal in planning is to protect assets and not always have to wait 5 years.  There are many way's to protect assets & still  Visit Shalloway.com (Tap Here) to learn more.