Governor Attempting to Change Rules on Applications for Medicaid in Florida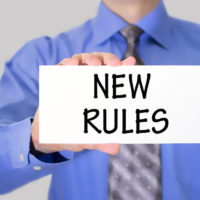 Florida Governor Rick Scott has recently applied with the federal government for a change to the Florida Medicaid program. Read on to learn about the possible changes to the law, and speak with a Florida special needs and elder law attorney to learn more.
Earlier this year, Gov. Rick Scott requested a change to the rules on how Medicaid applications are processed by the state of Florida. Currently, applicants to the program have a 90-day window where their medical expenses will be paid retroactively, should their application for coverage be approved. If the proposed rule change is approved, patients would need to apply for Medicaid coverage within the same month that they get sick in order to receive coverage for expenses. In other words, a patient who is admitted to the hospital on the first of the month, might have 30 days to get their application admitted, but a patient admitted on the 28th might only have a couple days to gather their documents and submit an application.
Change would severely limit time available to apply for Medicaid coverage
Other states have requested and received the federal government's permission to make this change in how applications are processed. However, these other states have also expanded their Medicaid programs to include low-income able-bodied adults. Florida would be the first state to eliminate the 90-day window without allowing individuals who are not yet considered disabled to apply for Medicaid coverage. Gov. Scott's administration claims that the change in the rule could result in millions of dollars in savings each year, but opponents of the change point out that it would also result in a reduced amount in federal assistance being provided to the state, and could increase emergency room costs to hospitals of treating uninsured and destitute patients.
Numerous doctor and patient-advocate groups oppose the change
The proposed change in the rule is currently available for public comment before the federal government makes a final decision on whether to approve the change. Many health care policy advocates and leaders in the medical field have come out against the potential change in the law. John Megis, the chair of the American Academy of Family Physicians board, explained in written comments why his group believes that the changed rule could result in even fewer physicians being willing to take on Medicaid-insured individuals, since Medicaid reimburses doctors at a lower rate than Medicare or other insurers. "Should [retroactive coverage] be eliminated, it would pose more uncertainty to our members, especially those in rural or underserved areas, who are already operating on thin margins. We fear the elimination of retroactive coverage would further dissuade physicians from treating Medicaid populations, further entrenching the health disparities facing the state, and leave others unable to offer services to vulnerable Medicaid populations altogether." Elderly people facing the prospect of moving into an advanced care facility should speak with an elder law attorney about what a change in the law could mean for their potential future Medicaid application.
If you need help with a Florida elder law issue, such as Medicaid asset protection or end-of-life planning, contact the compassionate and experienced West Palm Beach elder law and special needs planning attorneys at Shalloway & Shalloway at 561-686-6200.