Find Ways to Streamline Your Estate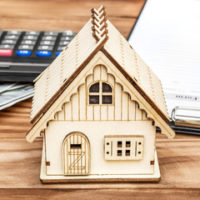 If you've ever dealt with property left behind by a loved one after their death, you may know how emotionally taxing a process it can be. Not only must you sift through belongings of someone you loved and lost and decide what to keep, sell, or donate, but when important papers are not easily located or financial accounts are spread across countless different institutions, it can be a frustrating and time-consuming process. Instead of forcing your loved ones to experience this aggravation, give your heirs the gift of a consolidated estate. Below, learn some ways that you can provide your heirs with a consolidated estate, and contact a knowledgeable Florida estate planning attorney for more information.
Go through your belongings
It's easy to accumulate a lot of stuff when you've stayed in the same home for decades—especially so if you're still living in the home in which you raised your children. When a loved one passes away, many families are left with decades of heirlooms and personal possessions to sift through in order to make the home livable or sellable. Some are even forced to spend weeks or months culling the property left behind, which can be a painful process for loved ones who may feel as though they're betraying the memory of the person who died by getting rid of their personal effects.
Save your heirs from this difficult situation by beginning the process of sifting through your property well before you pass. Donate items you no longer want, and give your loved ones personal items or mementos they might want to keep. Consider putting old photographs into a digital format, so that they'll last for many years to come.
Consolidate your assets
In addition to consolidating your physical assets, consider consolidating your financial assets, as well. If you spent years working for different employers, you may have retirement accounts open at multiple institutions. You may also have other investments or properties scattered around, which will take time and expense to locate and distribute upon your death. Consider making this process simpler by selling some of these assets and consolidating others into one central institution. Also discuss the option of putting your assets into a living trust, which you can benefit from during your lifetime and which can eliminate the hassle of probate for your heirs upon your death. A skilled West Palm Beach wills & trusts attorney can help you decide how best to arrange your estate to benefit yourself and your heirs.
For assistance in the estate planning process in Florida, contact the knowledgeable and professional West Palm Beach estate planning attorneys Shalloway & Shalloway at 561-686-6200.