Failure to Improve Still Being Used as Reason for Denying Coverage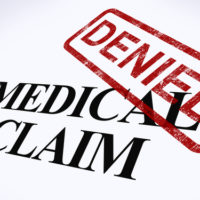 After a serious injury, such as a fall or stroke, many elderly Medicare recipients need skilled nursing or rehabilitation for a period of time to regain strength and mobility. Medicare covers short-term rehabilitation and skilled nursing services, but for years, coverage for these services was denied where a beneficiary failed to show improvement. Despite multiple court decisions to the contrary, some providers are continuing to unjustly deny claims under the old standard.
The Centers for Medicare and Medicaid Services (CMS) never officially included the rule that patients must improve in order to receive skilled nursing or rehabilitation coverage in its regulations. Nevertheless, this was the standard printed in CMS administration manuals and followed for some 30 years. As the result of a 2013 settlement of a class action lawsuit, CMS was forced to publicize the fact that patient improvement is not a requirement for beneficiaries to continue receiving coverage. The federal court ruled that beneficiaries are entitled to Medicare coverage of therapy and skilled care which is "necessary to maintain the patient's current condition or prevent or slow further deterioration."
A recent profile by the New York Times exposed the fact that healthcare and rehabilitation providers are continuing to deny coverage based on the erroneous improvement standard. Often describing patients by saying they'd reached their "maximum functional capacity," "highest practical level of independence," or describing them as "stable and chronic," many providers have claimed that any further care from a nursing home or physical therapist would need to be paid for out-of-pocket. Many recipients of such care have diseases that cause continual deterioration and will never improve, such as Alzheimer's or heart failure. That said, skilled nursing services may help them maintain a basic level of functioning that can make life easier for the chronically ill. Withdrawing such services when improvement isn't visible often results in these individuals returning to the hospital or skilled nursing facility before long, often in worse condition than before.
In order to compel CMS to better publicize the changed standard, a group of Medicare beneficiaries returned to federal court to seek to have the judgment enforced. The plaintiffs were successful against CMS, which must return to court this month to explain how it claims to publicize the accurate standard for covering skilled nursing and physical therapy claims. Medicare recipients who are wrongly denied coverage should contact an experienced Florida Medicare lawyer to assist them in receiving the coverage they need and to which they are entitled under the law.
If you or a loved one need assistance with creating a long-term care plan, obtaining veterans' benefits, or creating a will or trust, contact the skilled and compassionate West Palm Beach elder law attorneys at Shalloway & Shalloway for a consultation, at 561-686-6200.