CMS Makes Major Announcement Ref Home Health Patients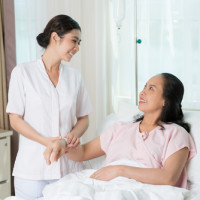 On February 2nd, 2016, the Centers for Medicare and Medicaid Services (CMS) announced that a final ruling has been issued to define that Medicaid recipients do not need to be homebound to receive home health services. 
Also, the latest ruling, which overturns Medicaid home health regulations (42 C.F.R. / 440.70 © (1-2) , defines that Medicaid home health services are not limited to private homes.
According to advocate group, Justice in Aging, which has been leading the effort to bring Federal and state regulations to comply with Federal law on this subject, the final ruling codifies longstanding agency policy, which was first stated in a 2000 letter to state Medicaid directors that a Medicaid homebound requirement for homehealth services violates the Americans with Disabilities Act.
In spite of this, some states have required that those receiving homehealth care Medicaid benefits to be homebound. 
Justice in Aging has made note of the fact that the final rule does not change Medicare's homebound  requirement.  However, CMS has acknowledged the challenges that this presents for dually eligible recipients.  It has also made note in its ruling comments the "we would permit states the flexibility to authorize additional hours of home health services to account for medical needs that may arise out of the home."
The ruling will take effect on July 1, 2016.  To ensure that states and providers are implementing the rule appropriately, CMS is delaying compliance for up to two years, depending on a state's legislative cycle.  Some state legislatures meet only every two years.  Other states may need to hold lengthy hearings to bring their state laws into compliance with this most recent ruling from the Centers for Medicare and Medicaid Services.