Caregiver Funding Set to Expand to Pre-9/11 Veterans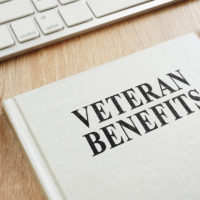 Earlier this year, the US Congress approved the VA Mission Act which, among other things, will expand the Veterans Affairs benefits available for caregivers of disabled veterans. Read on to learn about these benefits which are or will be available to Florida's Veterans, and contact a VA-accredited West Palm Beach attorney for help getting the benefits you deserve.
Bill expands existing benefits to prior generations of veteran caregivers
The VA Comprehensive Assistance for Family Caregivers program was created in 2010, designed only to provide benefits to veterans who were injured after 9/11. The program provides a monthly stipend to caregivers of disabled veterans which varies depending on the degree of injury of the veteran. The program also provides training to these caregivers, as well as health insurance. Sen. Patty Murray of Washington, one of the most vocal advocates of the benefit expansion, explained that including earlier generations of veterans in the law "says our country, finally, recognizes that this is a program we have a responsibility to pay for. When someone is injured in war, we say 'We're going to take care of them and [benefits to their caregivers] is part of it.' "
Caregivers for veterans of the Vietnam War or other prior conflicts had spent the past eight years petitioning for inclusion in the program, to no avail. With the passage of the Mission Act, the caregiver assistance program will expand to veterans of earlier conflict. The expansion of the program will roll out over the course of the next two years to include prior generations of veterans. First, the program will expand to caregivers of those veterans who were severely injured in service-related incidents before May 1975, when the US ended its involvement in the Vietnam War. The VA is currently estimating that this first phase of expansion will begin in early 2019.
Expansion of benefits dependent on resources of VA being expanded
That said, the Mission Act conditioned the expansion of the caregiver assistance program on the VA being able to capably plan for and execute the expansion. When the caregiver program was initially created, the VA quickly realized that it did not have the staff resources or technology to manage the program. Promised stipend checks arrived months later than promised and would intermittently fail to arrive. The Mission Act requires that the VA certify that it has the staffing and information technology resources needed to administer and track benefits provided under the expansion.
If you are a disabled veteran living in Florida and need help claiming the benefits you were promised, contact the effective and knowledgeable West Palm Beach special needs planning lawyers at Shalloway & Shalloway, P.A. at 561-686-6200.