Can't My VA Claim Go Any Faster?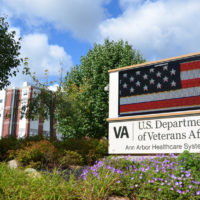 If you've applied for benefits from the Department of Veterans Affairs (VA), you probably already know to expect a long wait for your claim to get considered, and you may need to request a review of the VA's rating of your illness even after the claim has been assessed. Read on to learn more about how long claims take, what you can do to expedite a review by the VA, and ways that a VA-accredited attorney may be able to reach out to federal lawmakers on your behalf.
How long will a claim take, and what can make the process faster?
After an application for a claim has been submitted to the VA, applicants can expect to wait for up to eight months to receive a response from the VA on that claim. There are, however, certain ways that you can craft a claim that will receive a faster decision, such as:
Including as much evidence as possible with your initial application, such as specific information on your diagnoses, photos, x-rays, statements from your spouse or commanding officers, even news clippings or awards you received that could go to show the extent of your injury
Gathering all your medical records in advance, rather than asking the VA to find these records
Attending all appointments the VA requests that you attend
Participating in the Fully Developed Claims program
An experienced and VA-accredited benefits attorney can help you create the strongest possible claim that will get you faster results. 
Getting Help from Congresspersons
When the VA is exhibiting even greater delay than is normal, you may need to reach out for help from local lawmakers. A skilled VA attorney can reach out on your behalf to your local congressperson, notifying them of the difficulty a veteran constituent is having in getting the benefits to which they're entitled. The representative may then reach out to the local VA regional office, and can request to get updates on the status of your claim. This can spur the claim reviewers to turn to your claim more quickly and get you the support you need faster.
For assistance with an application for VA Aid & Attendance benefits, contact the West Palm Beach VA-accredited attorneys at Shalloway & Shalloway for a consultation, at 561-686-6200.