Are You Concerned About Your Parents Living Independently?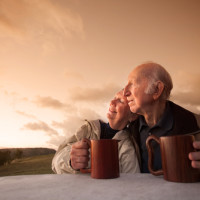 If you have a parent or parents who are living on their own, and you are concerned that they may be getting taken advantage of or are having difficulty managing their finances, there are steps you can take to make sure their finances are being handled appropriately. Below are some simple measures you can take, including several that don't require formal legal intervention.
Work with your parents to generate a list of their retirement and savings accounts, and see if they will share statements with you or provide you access to view their statements online. A properly-prepared tax return is an excellent resource to make sure you have accounted for all their financial accounts. It is often possible to get added as a recipient of account statements, so that you receive a copy when your parents do.
Even without this level of access, you can still check things out when you visit. If you notice stacks of bills and late notices or see a bunch of new purchases, or if they receive calls from bill collectors while you are there, these are signs that they may need help managing their finances. Con artists prey on the elderly with financial scams perpetrated over the phone and internet, through the mail, and even in person, selling goods and expensive home improvement services but never delivering the actual product or service.
If you see that the time has come to step in and help your parents manage their financial affairs, consider a power of attorney that gives you the ability to manage your parents' finances and oversee their assets. A capable elder law attorney can help you perform these duties with the degree of care that is not only required by law but is also what you would want to be able to provide for your parents.
In West Palm Beach, contact Shalloway & Shalloway, P.A. at 561-686-6200 to explore your options and receive the advice and support you need to make the best decisions for your family.