Jodi  Jackson
Shalloway & Shalloway,  Case Manager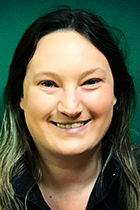 Ms. Jodi serves our  clients as a case manager in the areas of Medicaid and Veterans Benefits  planning and applications in addition to  traditional wills, trusts and estate planning.  
Jodi is a graduate from Liberty University with a Bachelor of Science in Psychology, an  Associate Degree from the College of Court Reporting and an Associate Degree from Palm Beach State College as a Paralegal. 
She states that her best skills are communicating with people of all ages in a variety of trying situations and working under pressure.